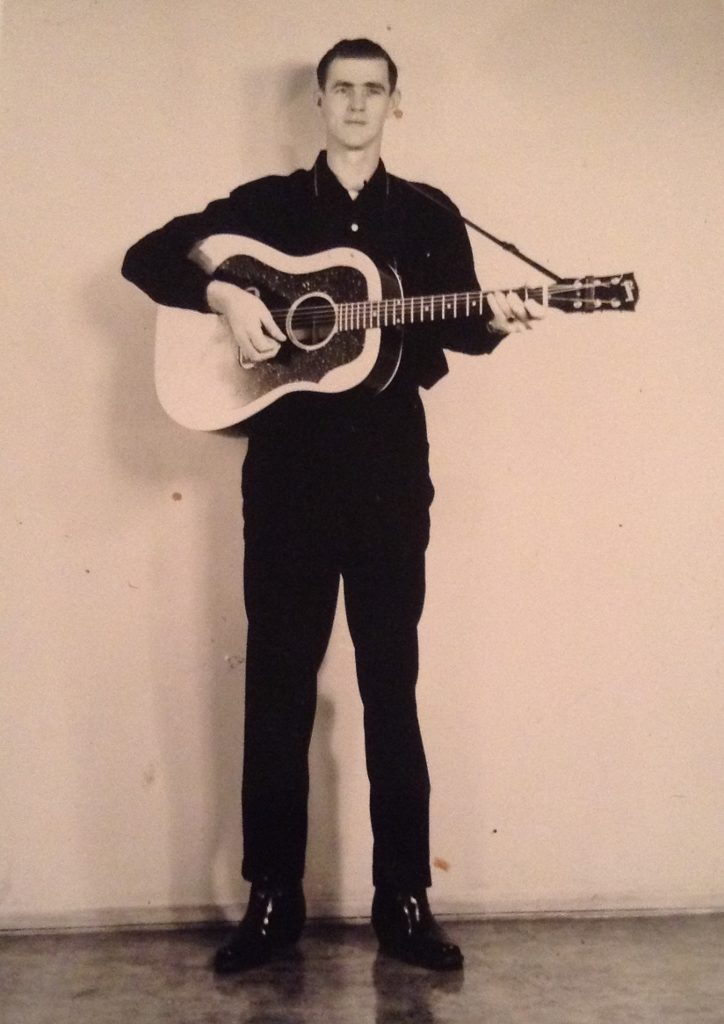 Winchester's own Tommy Jackson was country through and through. Tommy died more than a decade before I began documenting the music of the region, but it sure wasn't hard to meet people that remember his shows and his music. Unfortunately, when I had the unexpected opportunity to talk with his widow, I was without my recorder or camera and was not able to get a picture of Tommy – I will reach out and try to remedy that soon. Below is my original unpublished Lexingtunes write-up on Tommy written in 2001.

TOMMY JACKSON
Thomas Allen Jackson (vocal, guitar)
b. September 12, 1932 Winchester, KY
d. June 3, 1987 Winchester, KY
In a career spanning over three decades, Tommy Jackson brought his simple, straightforward country sound to fans throughout the central Kentucky area. Sadly, only four songs were ever pressed into vinyl—too small a legacy for such a fine singer and songwriter.
Tommy Jackson developed his country music roots honestly. Born into a farm family in 1932, Jackson (like so many other boys at the time) dropped out of school in the fifth grade to work the fields alongside his father. The Jackson brothers—George, Tommy, Carl, and Junior—learned to pick guitar primarily from their older cousins. With this start, Tommy began to develop his own style of country and honky-tonk, which he forged into a lengthy career.
By the early 1950s, Jackson (usually accompanied by a brother or two) played at local dances and gatherings around the Winchester/Clark County area. Heavily influenced by Hank Williams, Tommy dubbed himself "The Kentucky Drifter", a moniker he would use the rest of his career. His marriage to Amanda in 1954 and the birth of a daughter two years later, slowed his travel dates for the next few years.
In the early to mid 60s, Jackson made appearances on various central Kentucky radio shows—primarily WMST in Mount Sterling. These broadcasts along with his live performances brought him to the attention of Jimmy Price—the owner of Sun-Ray Records in Lexington.
In 1967 Tommy made his way into the Sun-Ray studio on Wyatt Parkway to cut his first record. The session was aided by the sharp steel guitar of Dick Dixson. The other session players were most likely Bud Chowning on guitar and Marvin Troxell on the bass. "Flat Top Box" was cut for the A-side. The Jackson penned number tells of a guitar picker from Alabama—a nod to his idol Hank Sr. The flip side "I'm Getting Stoned Tonight", also written by Jackson, includes two references to Hank Williams' songs. The lively "Flat Top Box" punctuated throughout by Dixson's masterful steel guitar play received air support throughout the region. Jackson promoted the record on the road playing south as far as Jellico, Tennessee, and creeping northward into New Albany, Indiana.
Tommy's last venture into the studio came in 1969–again the single would appear on the Sun-Ray label. This time the backing musicians were a group of professionals from the nearby Lincoln Jamboree in Hodgensville. The two sides "Thanks Mr. D.J." and "What Am I Gonna Do" were both written by Tommy. The A-side was an open thanks to the many dee-jays that had played his songs and contains a tongue-in-cheek promotion by mentioning Sun-Ray alongside such highly successful labels as Decca and MGM. The rollicking B-side captures the vocal talents of the affable Jackson at his best.
In the late 60s through the early 70s, the Kentucky Drifter played a series of steady engagements at Lexington's Clay Wachs Arena—a hotbed for country entertainment. Here he appeared on the same bill as stars like Esco Hankins, Loretta Lynn, and Pee Wee King.
In 1977, Sun-Ray's Price was encouraged by an unknown collector to re-press several of the early singles. Many of these pressings ended up in Europe, where Jackson's single "Flat Top Box" had been popular among collectors for years.
A full-time job and bouts with illness led to his decline. He stopped performing entirely in the mid 1980s except for occasional singing in church. Tommy Jackson died in 1987 and is buried in Winchester Cemetery. "Flat Top Box" has appeared on several European compilations and can still be found on radio playlists throughout America. — Shawn Chambers 2001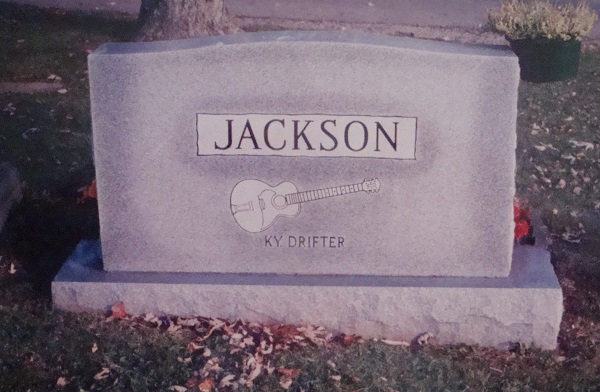 Discography:
45:
SUN-RAY
SRR-131 Flat Top Box / I'm Getting Stoned To-Night  (sic) 1967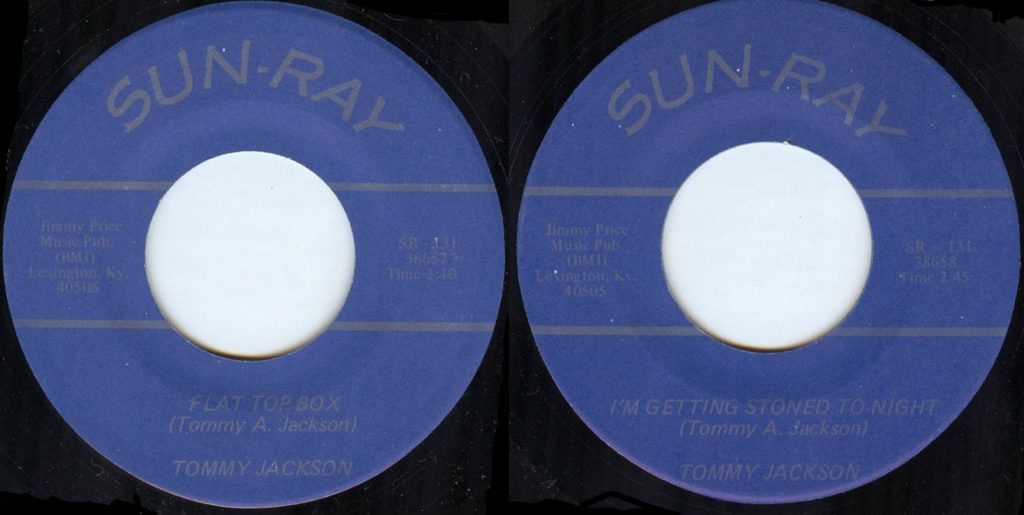 SRR-136 Thanks Mr. D. J. / What Am I Gonna Do 1969