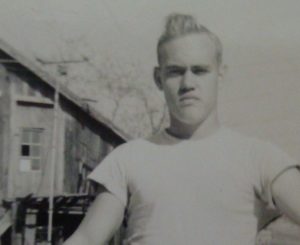 The Winchester music scene of the mid 1960s featured many talented singers, but the scene had an almost exclusively country focus – Bill Stamper was one of the first to change that. Truly a man of many talents, Stamper ran a small studio and his Loy label showcased his own brand of rock n' roll – songs which are still being appreciated by fans around the world today. I had the chance to sit down with Bill's widow Delores back around 2010 and she was a joy to speak with.
Well, right there on Mutual Ave, he rented a building and set up his studio in that building. We lived in the house. It was a right nice place back then – it sure looks bad now!
Born William Fulton Stamper in Jackson KY in 1941 – Bill's family re-located first to Ohio and then back to Winchester while he was still young. Because Delores did not meet Bill until the early '60s he was already an adult and his earliest musical influences remain unknown.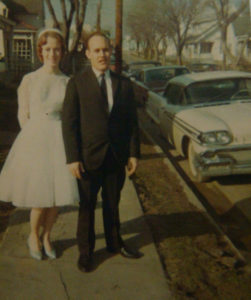 Strictly by date, Stamper's career on wax would seem to start in 1964 with the release of "Molly Darling / Baby What You Do To Me", but this was later revealed to be Cincinnati-based Rusty York and only released under the name of Bill Stamper. No less an authority than Colin Escott documents this in the liner notes for Bear Family's CD Rusty Rocks – where both songs are included and properly credited to Rusty. The cuts both sound like Rusty and there would seem to be no reason for him to claim them, otherwise.

Bill's real career started in 1965 with his newly christened Loy label 45 "Let It Rock / High School Dance"- complete with a picture sleeve. This rocking two-sider featured a Chuck Berry cover on the A-side while the flip boasted a tune that Larry Williams had cut for Specialty Records. Bill was backed by the Questions, but they were not credited on the label. It seems most likely that these tracks were recorded in Lexington. From his wife's memories it did not seem that Bill had his studio fully equipped yet and she did not remember him recording this "at home."
Bill did local promotional work for his releases. His wife recalls an appearance he made on Tom Birch's (of Nikko label in Lexington) program on a Lexington TV station. While his family and friends gathered around their television "well, Bill came walking out and they introduced him as Bill STOMPER! We just laughed. We never did get over that."
Around this same time, Bill and his wife had relocated to a house with a small building adjacent at 12 Mutual Avenue just outside the downtown Winchester area. Clearly a year working in his studio gave Bill more confidence and a better sound on his 1966 release of "Royal Blood / I Never Thought I'd See The Day". This time the Questions would receive label credit and both cuts were Stamper-penned originals. Again, details of the session are vague. Notably, the label shows Lemco Music as the publisher so it can only be speculated that potentially Stamper did a trade-off with Cecil Jones at Lemco for studio time, mastering or pressing through Cecil's RCA account in exchange for Jones' name as publisher. It was not until Loy 103 Otis Johnson that Wm Stamper BMI appears on a record.
As to the Loy label name origin? Delores Stamper explains:
One of my brother's girls when she was real little she couldn't say 'Delores' – and some in the family called me 'Lores'. Well she couldn't say that either…and she said 'Loy' and it stuck and a whole bunch of my family (not all of them) started calling me 'Loy' and when I first met Bill that's what he called me and called me that for years – so that's where the Loy came from – it means my nickname.
The Questions from both sessions and later work remain…well, a question, unfortunately. Stamper released a Ray Watts and the Questions 45 the same year and his widow seems to recollect Ray Watts being a member of the Questions, but he moved to Ohio at some point. Likewise, Otis Johnson and either one or both of the Huff brothers are also potential band members. Other names mentioned as possible performers did not check out once they were tracked down.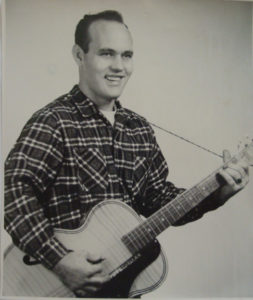 It is hard to pinpoint why Stamper stopped producing singles on his label. One of the most likely reasons is after the family moved from Mutual Ave to Hayden Street there just wasn't as much space for all his gear. His wife remembers him setting up a studio in the basement of their next home, which he clearly used. Delores mentioned him recording shows for local musician Tommy Jackson to later air on WMST in Mt Sterling. He also was known to frequent Bill Martin's RCM studios in Winchester, but it is uncertain if he backed up any musicians or was just offering technical advice. Delores does mention that Bill was always singing and writing at home.
When the Irving Air Chute factory closed in Lexington in the late 1970s, Stamper relocated with his family for a short time to Arkansas. He quickly wanted to return to Kentucky and began job prospecting. Delores remembers that Trane in Lexington "offered him a job as supervisor, but he was sick of being a supervisor. So he told them he would come to work as an electrician – and he did that for maybe 15 or 16 years there." Never idle Stamper also pursued more training and certifications in several areas related to his work and he also ran a part-time heating and cooling company on the side.
Bill underwent open heart surgery in 1980 and suffered some heart attacks in later years as well. By all accounts, though, he remained upbeat and perpetually smiling. One of Bill's last forays into the public spotlight was in 1994 when he decided to run for Kentucky State Senate for the 28th district against "Eck" Rose. Stamper had no prior political experience and although he campaigned vigorously against a well-funded opponent he ultimately lost the election.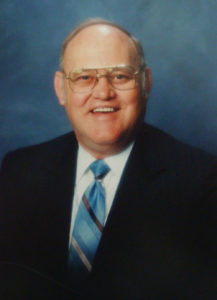 Sadly, Bill Stamper passed away just a year later at the age of 54.
–Shawn Chambers 2017
Discography:
45s:
LOY
100 Let It Rock / High School Dance 1965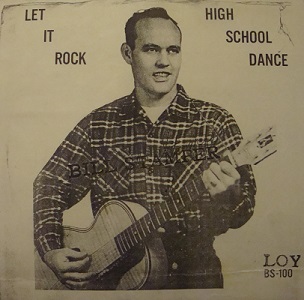 101 Royal Blood / I Never Thought I'd See The Day 1966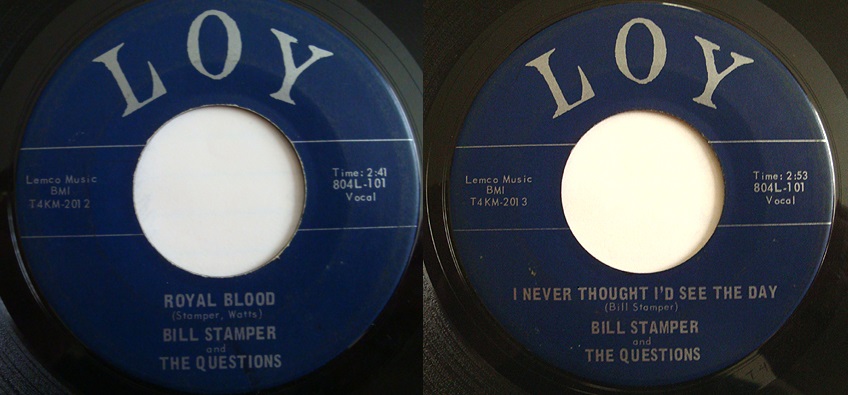 REM
330* Molly Darling / Baby What You Do To Me  1964
*actually Rusty York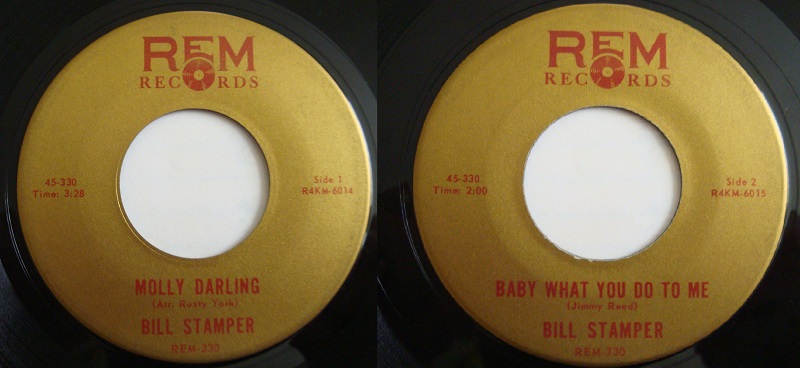 LOY Records Discography:
100 – see above
101 – see above
102 Ray Watts and the Questions – Till The Mets Win The Pennant / I Had To Keep My Eye On You 1966
103 Otis Johnson and the Sound of Soul – Crying Over You / I'm Not A Fool 1967
104 Kentucky Troubadour* – Meet Me Tonight, Darling, Meet Me / I Saw A Light In My Window 1969
*Library of Congress lists the Kentucky Troubadour as a pseudonym for Frank Shepherd and this song was originally copyrighted in 1956.